Some of our members turned to the demo organised by People's Assembly tonight (30 August) in order to support our local MP @ChrisM4Chester. Apparently it was a success overall. However I am told one of the other speakers made some incorrect statements about us, Chester for Europe.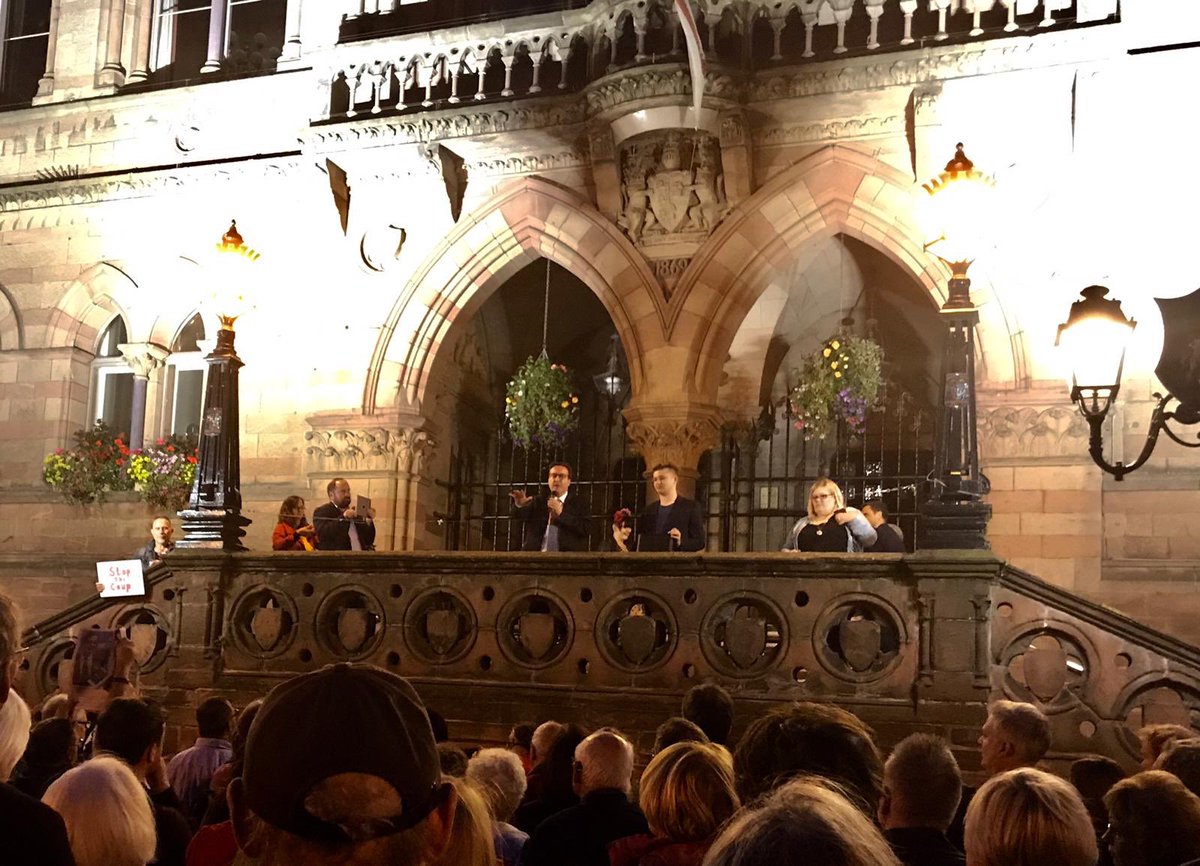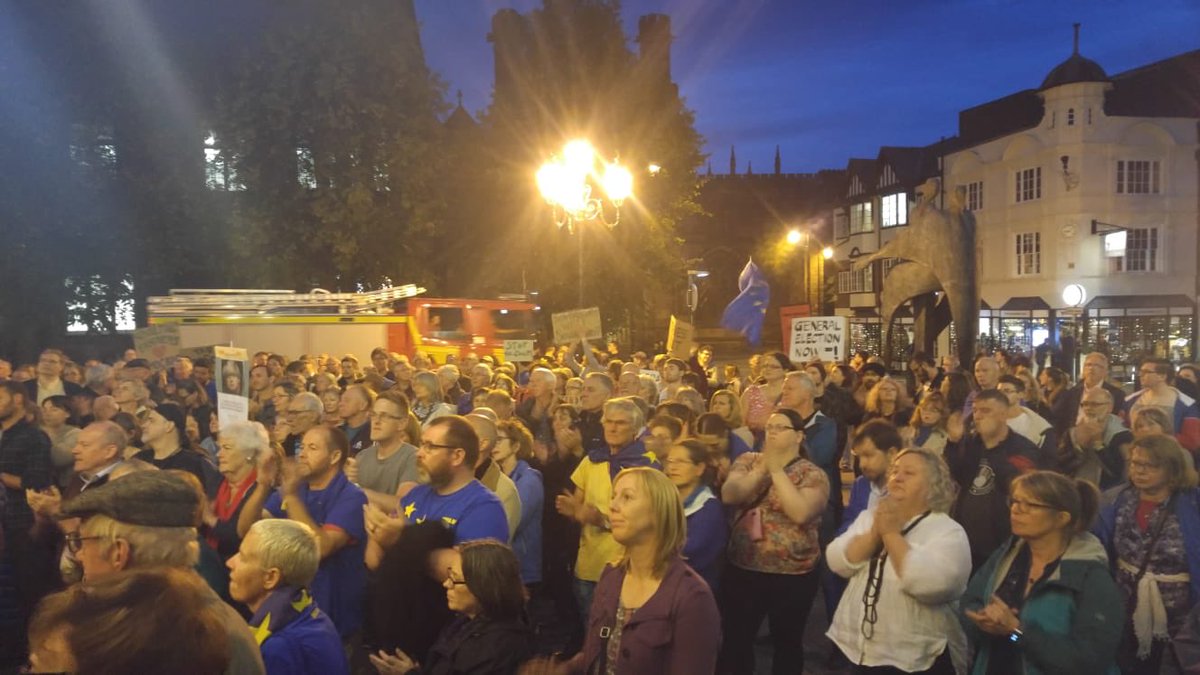 To set the record straight –

We are not affiliated to any political party. We have members and key organisers who are members or supporters of Labour, Lib Dems, Green Party and yes even Conservatives. There is a big number of us who are not members of any party and have no intention of being. We are ordinary members of the community who have been driven to political activism in many cases for the first time in our lives by the disgust and anger we feel at the direction the country has gone in.
We are the people too and we will express our will too. It is a mark of the great generosity of spirit and dedication and passion of the fine people in our group that despite having differences at times between those who are party members, we always manage to get over it and work fantastically well.
Which brings me to the next point. The demo we organised very hastily on Wednesday in a matter of hours was nothing to do with any political party, Liberal Democrat's or otherwise. The reason we were able to do it is we have, like all the other amazing grass roots pro Eu groups, a network of people who we can rely on and mobilise.
We have spent the last year and a half working together putting in place the structures, developing the ideas and the banners and the arguments. We have gained experienced in campaigning and luckily we have some inspirational and talented people in our midst. We believe in genuinely working together and we work hard at that.
It's not always easy but tribalism takes a back seat when there is work to be done for Remain. So we quickly established the place and time, got our banners, emailed supporters and the social media teams got out there promoting and informing. We had no speakers but people spoke anyway and Labour MP Mike Amesbury having seen our tweets turned up and spoke too.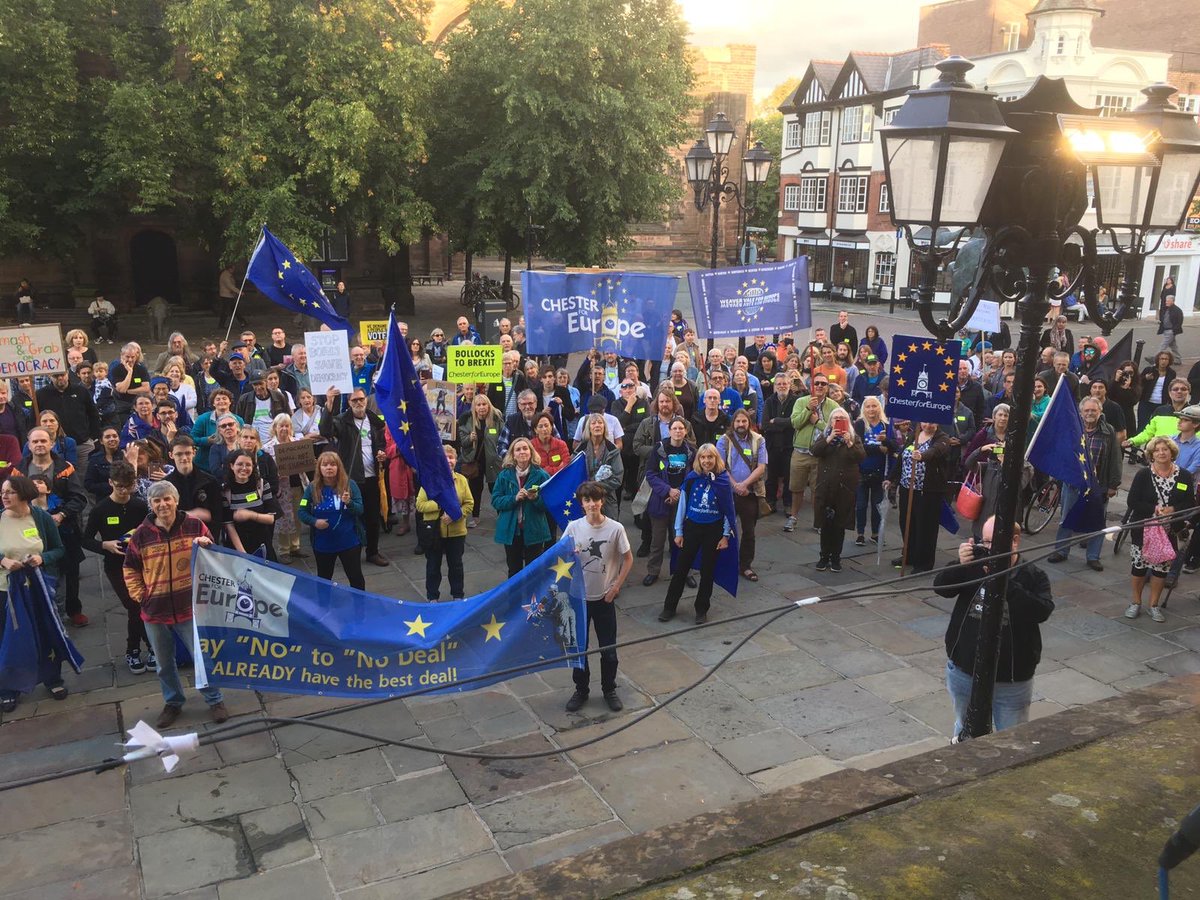 This is the strength of our Grass Roots Pro EU network. We genuinely believe in the EU motto In varietate concordia. United in Diversity. This is why we have been able to harness the anger at the Johnson/Cummings game theory practice and get people on the streets and we have had the structures already in place to make that happen.
We always need more people so if you like what you see and want to get involved, register on our website and stay informed on the activities we have lined up.

(This article was published on our Twitter page by Pilar, Chester for Europe campaigner)