This week our Saturday campaign centred around the EU Elections 2019 but had a Star Wars theme. Our main group was in Chester at the Cross. Our volunteers just couldn't help themselves and did a little dressing up.
Our boards were appropriately themed, even special stickers and we had our leaflets ready …
We had a visit from our MP @ChrisM4Chester who gave us some encouraging words about a People's Vote.
Some notable conversations were reported by our Chester activists. There was a man who was voting for the first time ever in the EU Elections in order to "stick it to that tw*t [email protected]". A voter who had supported leave due to being an anti-capitalist was extremely worried at the parallels with 1933 and is going to vote for a remain party in order to keep the Far right out.
A couple from Rochester expressed how good it was to see us out and getting such a positive reception in our city. In Rochester they said remainers have to remain low profile. Somewhat ironic that it is remainers who feel they have to be quiet don't you think? The leave glitterati and their shouty fellow travellers cry that we are trying to overturn democracy yet it is they who are suppressing legitimate dissent. They call us traitors, they gaslight us. This is fascism. We are proud to live in a city which shuns such nonsense.
Meanwhile our Weaver Vale Team number 1 were in Frodsham. We asked people who they were voting for in the Eu Elections. A significant number of people there said they would not vote. Some wouldn't say or had not yet decided.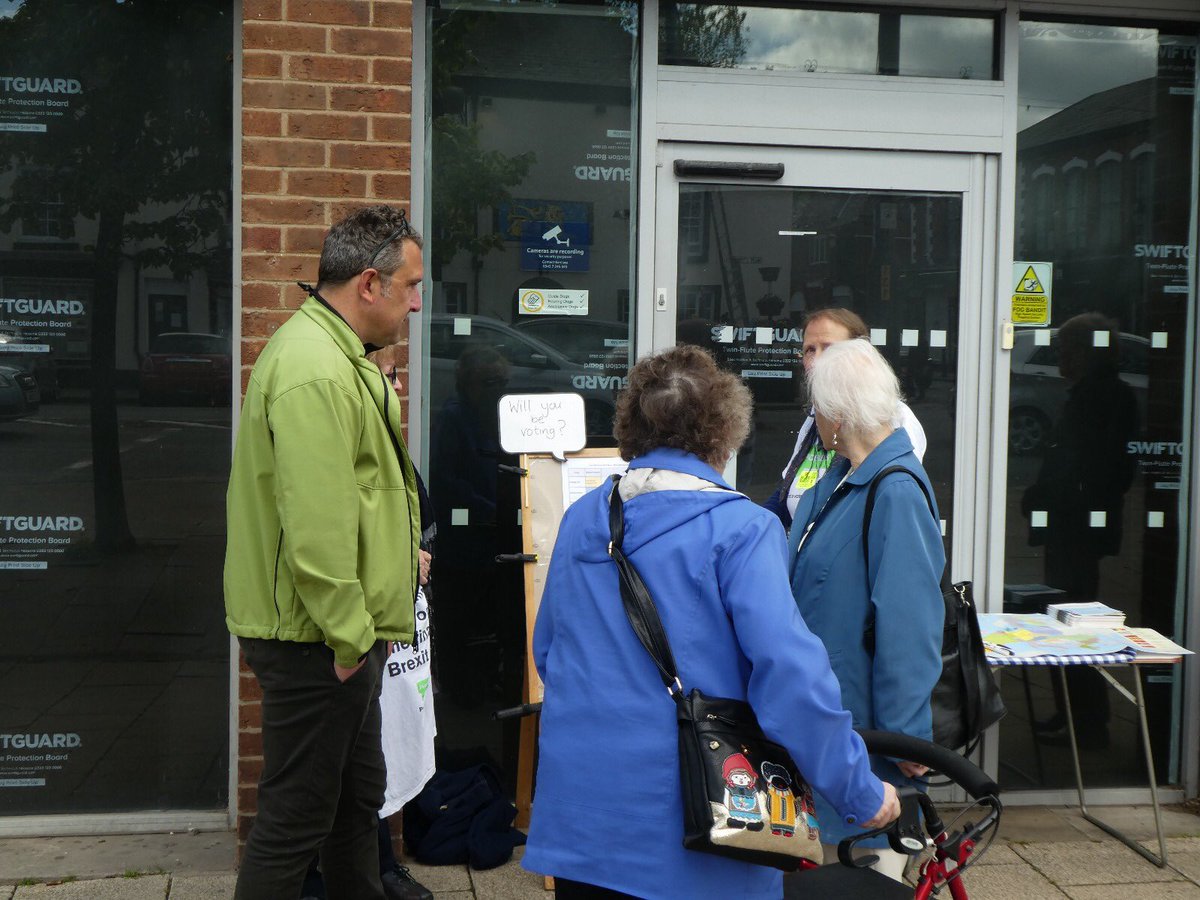 An alarming number of stall visitors didn't know that EU elections were happening so from the point of view of raising awareness this was a very good day, and was an invaluable opportunity to get some good quality information out to people.
Our second Weaver Vale group were in Northwich. They managed to speak a good number of Labour voters there.
Many on both sides of the brexit question were undecided as yet. Remainers were trying to decide whether to stick with their usual labour vote or for another remain party. Leavers to a certain extent were showing uncertainty also. One labour councillor from a town close by said they would be voting for the Green Party. Shout out to Rachel and Caroline for their help today. So wonderful when Remainers work together. By contrast the brexit party have chosen such toxic candidates that even fellow candidates can't stand them 🤔. Rachel put some some people right on Claire Fox and kudos to Caroline for talking patiently to a man who wanted shillings back.
A couple of our team went to support our Welsh friends in Llangollen at the Tory conference.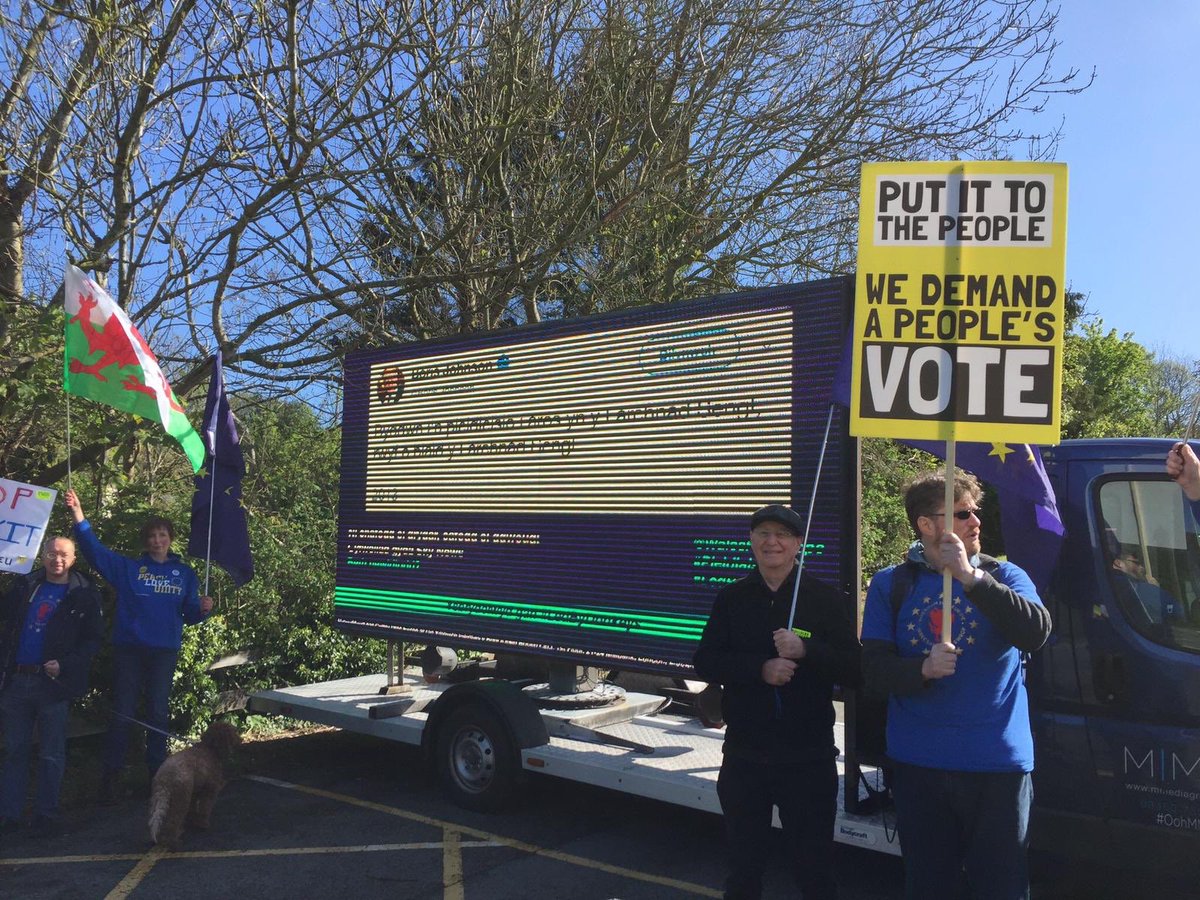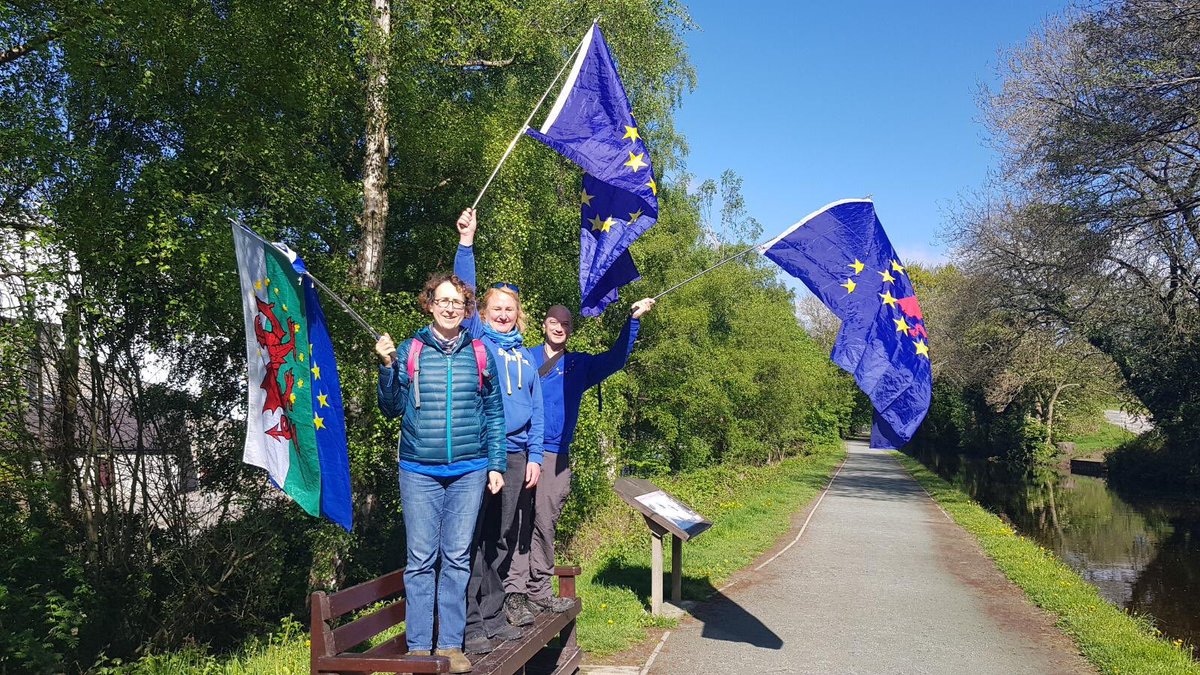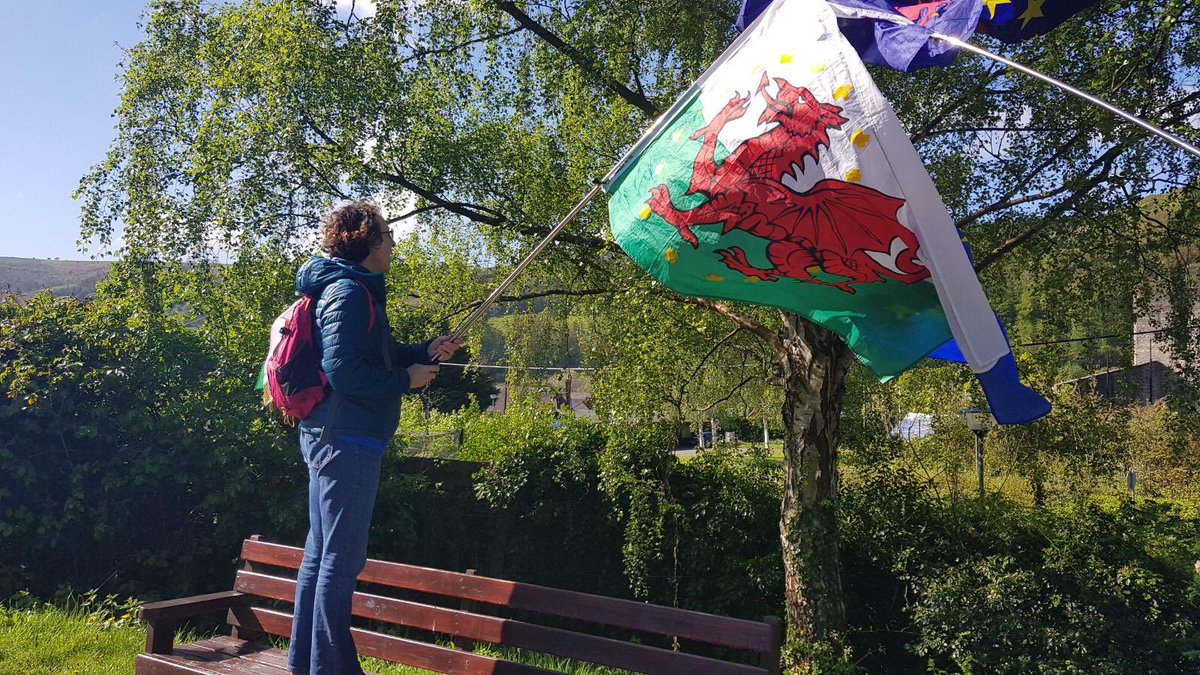 Back in Chester we briefly lost Darth Vadar as people wanted to be photographed with him and he took the opportunity to turn away from the dark side to give out some information about registering and voting in the EU Elections.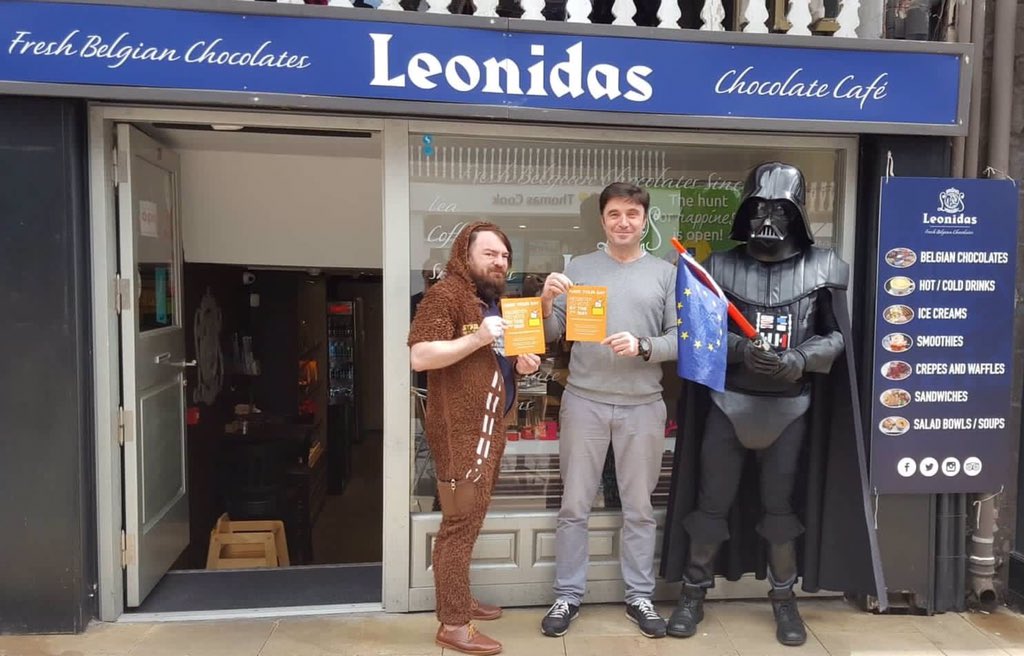 Our Brexitometer was very popular. Who can resist Wally's smile after all? Most people in Chester who engaged with it had already registered and wanted to know about our hustings event where you can ask MEP candidates questions. Book your place now!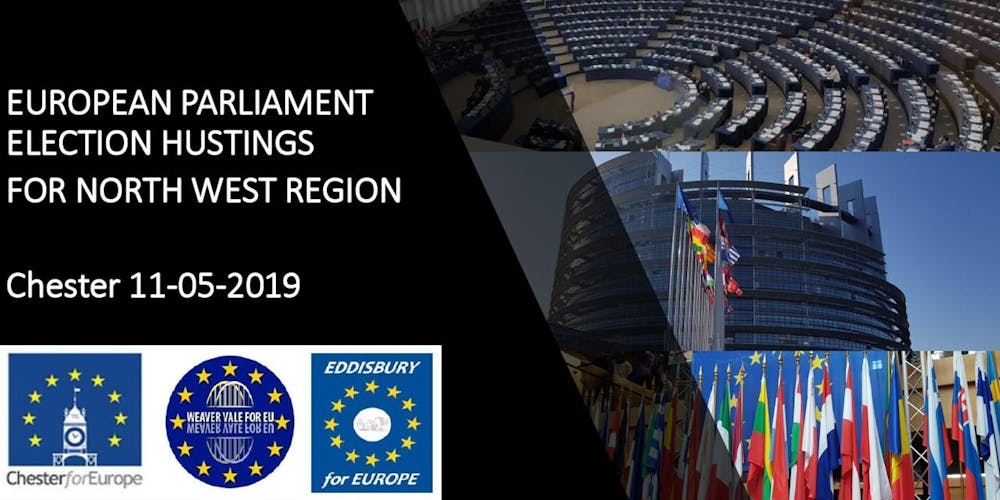 There was evidence of political homelessness in our conversations this weekend. We still have a lot of work today to keep getting the word out and informing people. One young man still thought Brexit would be alright on the night, a view we see less and less of but still there. Thanks once again to our wonderful activists for giving up their time and energy to inform the people of Cheshire and for keeping the questions alive. We salute you all.
This post is an extract from our Twitter account – @chesterforeu, maintained by our activist Pilar.